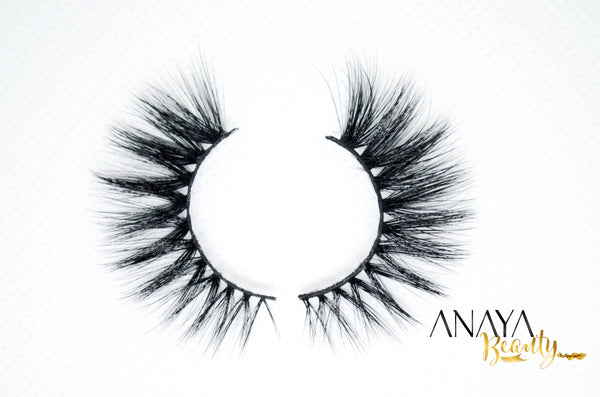 Eye Lashes
Our 3D Faux Mink lashes are handmade to ensure a luxurious finish. These lashes are made with high-quality synthetic fibers and 100% vegan. We offer three different collections: AU NATURALE, ALLURING and GLAM. These collections cover a broad category of lashes with different effects, shapes and volumes.
So if you prefer to keep it very Lite and natural-looking then our collection in AU NATURALE will suit you best.
Need a little bit more volume? Then check out our ALLURING collection. The name speaks on behalf of this collection as it consists of fluttery, wispy sexy lashes that give your eyes all of the appeal you need without the drama.
If that's not enough for you then check out our GLAM collection. This collection gives ALL THE DRAMA! These lashes are Bold with LOTS of volumes.